Persica Centropa:
Cosmopolitan Artefacts and Artifices in the Age of Crises,
1900-1950
FWF Elise Richter Programme (V-995)
Project Leader: Dr. Yuka Kadoi
PERSICA CENTROPA seeks to redefine what used to be called 'Persian art'—cultural artefacts that became predominantly associated with medieval and early-modern Iran and West Central Asia—while reframing it as an alternative narrative of aesthetic thinking that evolved in Central Europe during the first half of the twentieth century. Spanning from the declining years of the Habsburg empire to the emergence of new nation states within its former territories after 1918 and the devastation of World War II, this four-year project maps out the network of collecting and interpreting Persian objects and images against a backdrop of the socio-political upheaval of a once-thriving cosmopolitan cultural region.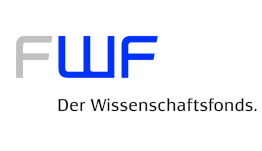 Publication
June 2023
The Journal of Art Historiography is pleased to announce the publication of a special issue of "A Historiography of Persian Art: Past, Present and Future".
Lecture
October 2023
"Lost, Found or Vanished: Three Cases of Persian Carpet Provenance in the Lands of the Former Habsburg Empire", James-Simon-Galerie Auditorium, Bodestraße, 10178 Berlin, Thursday 13 October 2023.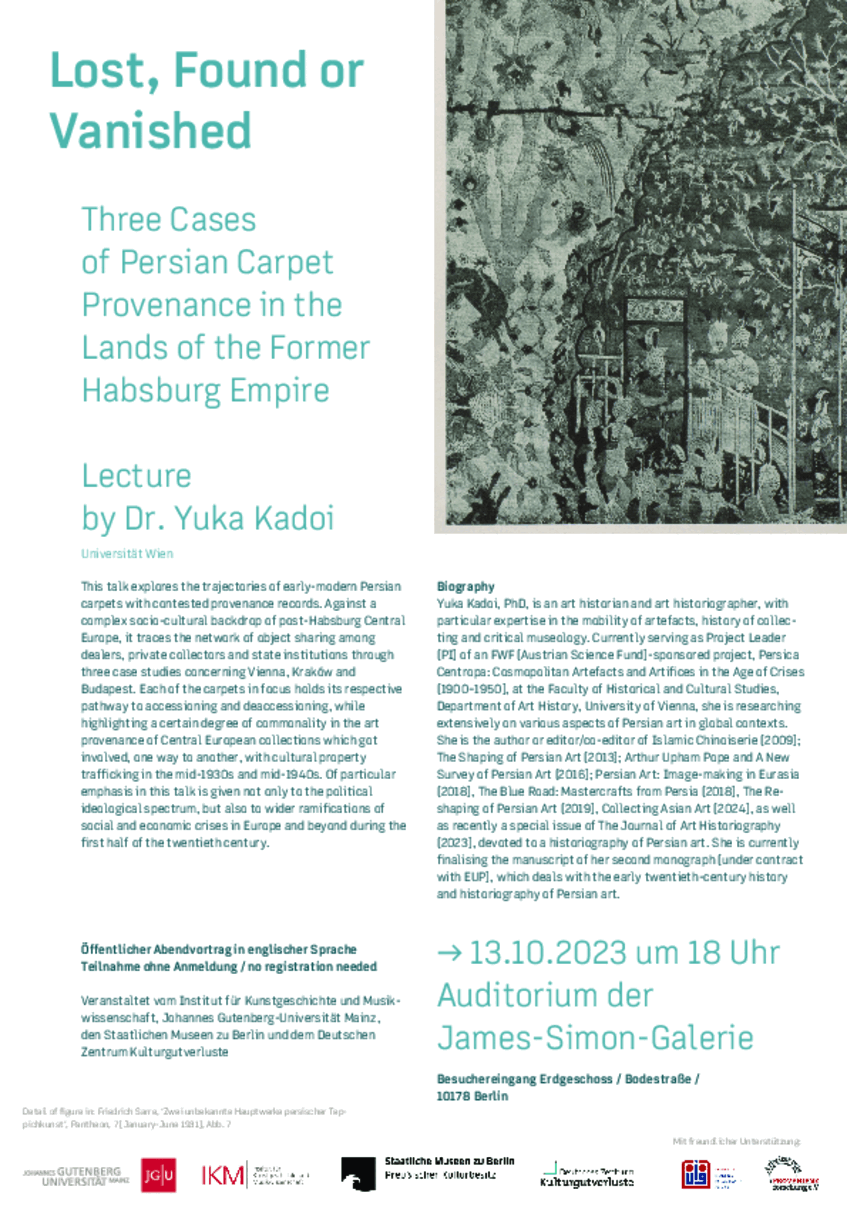 News
March 2023
As a recipient of the Elise Richter Award, PERSICA CENTROPA attends FWF's award ceremony on International Women's Day (8 March) in Vienna, dedicated to successful scientists of diverse backgrounds in cutting-edge research.